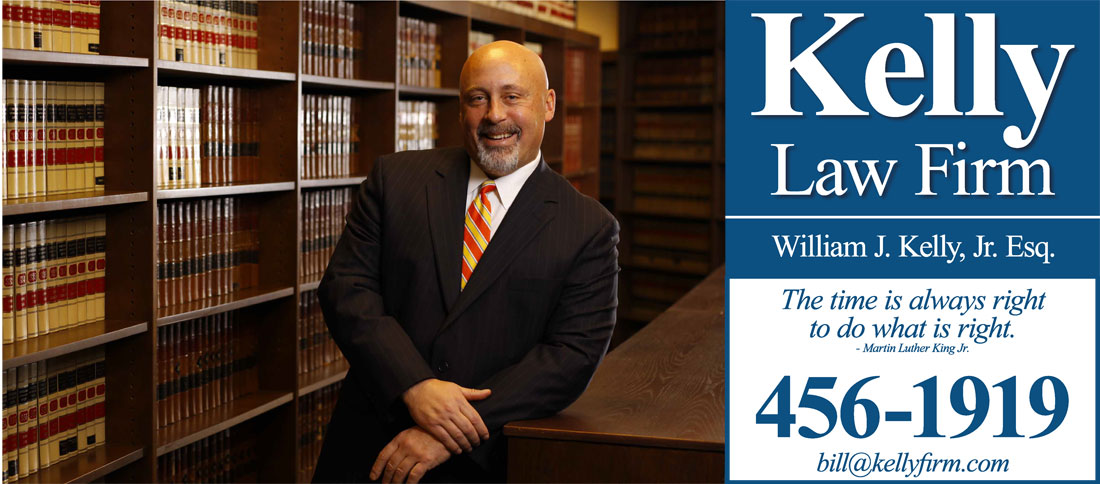 Wrongful Death/Personal Injury
Perhaps no other area of the law has garnered more "marketing" attention than the wrongful death/personal injury arena. Choosing the right attorney will likely have lasting implications on you and your family. I am aggressive and experienced. I always have your best interests in mind. I have the expertise necessary to navigate the most complex and devastating cases. I encourage you to read my "Client Testimonials" and my "Peer Reviews." Most of these testimonials were authored by wrongful death or personal injury clients and most of the peer comments are from opposing counsel.
I have extensive experience representing not only the injured and the families of the deceased, but also representing "the other side." Over my 20+ years I have handled hundreds of defense cases which uniquely qualifies me to understand how the claims process works. I have been retained by a myriad of different insurers to protect their interests in addition to representing hundreds of victims.
I know how to investigate claims. I regularly employ the most qualified private investigators. I have longstanding relationships with the finest and most qualified engineers, economists, biomechanical experts, toxicologists, physicians and the various other experts required to ensure that you obtain the compensation to which you are entitled.
Do not be fooled by flashy websites. Far too many lawyers "dabble" in this area hoping for easy compensation at the expense of the clients they purport to represent. Far too many lawyers are willing to expend 20% of the effort to get 80% of the recovery. I am not that type of lawyer. I will spend the remaining 80% of the effort to get you all of the compensation you are entitled to. That compensation typically includes reimbursement for:
Pain and suffering;
Mental anguish;
Past and future loss of income;
Past and future medical expenses;
Loss of enjoyment of life;
Disfigurement/scaring;
Mental/physical impairment;
Loss of consortium;
Funeral expenses (wrongful death); and,
Punitive damages in certain cases where it is important to punish the wrongdoer.
I have extensive experience in prosecuting claims arising out of:
Car accidents;
Trucking accidents;
Commercial vehicle accidents;
Motorcycle accidents;
ATV accidents;
Pedestrian accidents;
Roadway design and defect claims;
Premises/land owner liability claims; and
Liquor liability claims.
While past results are no guarantee of future outcomes, below is a sampling of my outcomes over the last several years:
$3,325,000 - settlement of double fatality auto claim;
$2,800,000 - settlement of closed head injury auto/truck collision;
$1,600,000 - settlement of a motorcycle fatality;
$790,000 - recovery for police officer injured in line of duty;
$712,000 - recovery in wrongful death auto case;
$525,000 - settlement of wrongful death drunk driver case;
$500,000 - auto fatality settlement;
$441,000 - plaintiff's personal injury jury verdict;
$425,000 - auto injury settlement;
$350,000 - settlement for inured auto passenger; and
$345,000 - settlement of DUI wrongful death case
I have recovered 37 settlements/verdicts of personal injury or wrongful death cases in excess of $100,000, averaging $434,000 per case. As you evaluate counsel, I hope you ask very pointed questions about their results. I am very proud of mine because of the relief those recoveries have provided to my clients.
No amount of money will ever replace or bring back a loved one or replace good health. That said, a fair resolution of your claim will ease your family's loss and provide for the survivors and the injured in a meaningful way. I recognize that my success or failure in representing you will have long lasting consequences and therefore I treat the privilege of representing you with the utmost sense of responsibility.
Representing clients in wrongful death and personal injury actions requires aggressive investigators, qualified experts and a lawyer devoting maximum efforts to the client. You have my commitment that I will bring those attributes to the prosecution of your case and aggressively and zealously represent you to obtain the best possible results. Many lawyers work hard "to get hired." I understand that the real work begins "after I am hired."