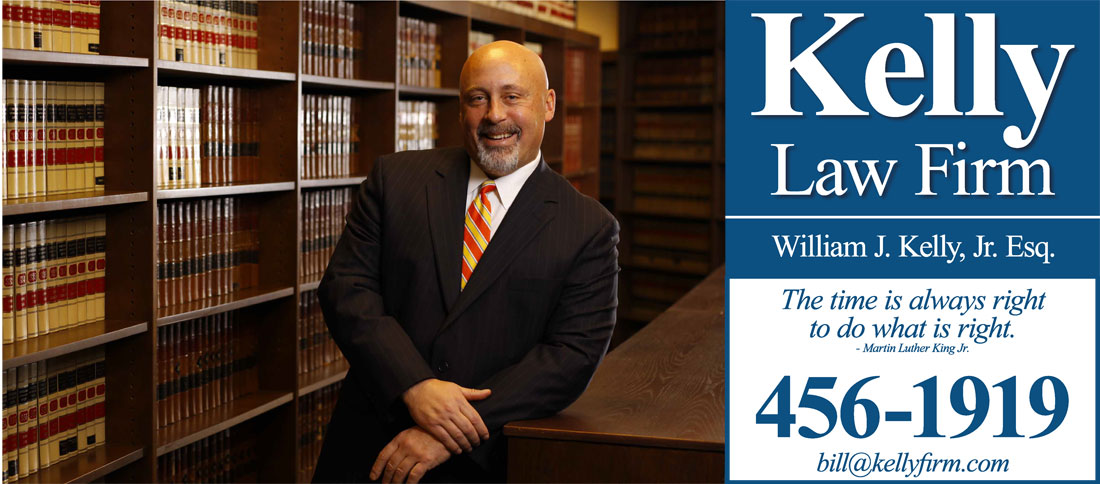 If you or a loved one has been injured in a car wreck, you should contact a well-established and reputable Pennsylvania personal injury attorney. Many lawyers advertise in this practice area in the hopes of an easy recovery. Before you hire an attorney interview a few. Ask around. Would you hire your doctor based on a billboard? Or would you seek input from friends and family in your community? Don't hire a billboard or a television screen until you have done your research. Picking effective counsel is critical. Ask your potential lawyers if they are A/V Preeminent Rated by their clients and peers? I am. Ask if they meet the Very High Criteria of General Ethical Standards. I do. Ask them about their results and experience in representing the injured. Ask pointed questions. Take your time and don't be intimidated by "lawyer speak". It's your case.
I don't believe in the "hard sell". I welcome your comparison of my qualifications and results against anyone. If a lawyer pressures you, that should be a strong warning sign. I welcome the opportunity to speak with you. I will zealously work to get you your just recovery.
What Should You Do Following a Crash?
After a car/motorcycle crash, you should:
Obtain medical attention for any injuries you or your passengers sustain. If the injuries require immediate medical assistance, call the ambulance. If not, visit a doctor as soon as possible. Some auto collision injuries may not be apparent to you right away, especially when your body has been traumatized, so be sure you are examined by a medical care provider without delay.
Call 911 and have the police prepare a car accident report. A police report may be a crucial document in your future litigation as it will help determine who was at fault.
Try to gather as much information as possible at the crash scene. The law requires the drivers involved in a car crash to exchange contact and insurance information. Try to take photos of the vehicles and get names and contact information of any witnesses.
Try to avoid giving any statements to the insurance companies' representatives about the car collision, without contacting counsel first. The statements made by you on the phone or email may be unwittingly incorrect and therefore detrimental to your case. That is not to say that insurance adjusters are unscrupulous as many "attorney advertisers" suggest. I do not subscribe to the axiom that "all insurance adjusters are out to get you." They are not. But I do think it is wise to consult with counsel before speaking to the insurance companies to make sure you are well educated on the process.
After a person has been involved in a serious car collision and sustained serious physical injuries or property damage, it is always in his/her best interest to obtain the services of an experienced injury attorney. This lawyer can review the person's case to determine if third party negligence was the cause of the collision and then help the person construct a strong personal injury case. By building a strong case with a the attorney, people have a greater chance of recovering monetary damages for their injuries, medical costs, lost wages, and emotional trauma.
Whose Fault Is It?
Most auto collisions happen because a driver has been negligent when he/she operated a vehicle in a careless and unsafe manner. A driver must exercise reasonable care while behind the wheel and may be found negligent for ignoring traffic signals, violating speed limits, being distracted by eating, talking on a cell phone or texting. The injured party has to prove that the other driver was negligent, his/her negligence caused the collision that resulted in injuries. The success of a car crash case depends on the expertise of a Pennsylvania car crash attorney who will lead the injured person through the complexities of personal injury litigation.
Who Will Pay For My Medical Bills?
Depending on the specific facts and circumstances of your case, compensation may be available through different sources. The responsible parties may be:
All owners of a car
A car may be owned by several people or business entities, including parents, or employers. A parent of a driver under the age of 18 may be liable for the negligent conduct of the driver. Companies that allow their employees to drive company vehicles may also be liable for the negligent conduct of the driver.


Employers
If an employee was acting within his/her scope of employment at the time of the accident, the employer may be liable for the negligence of the employee.


Government Units and Agencies (e.g. Department of Transportation)
Cities, counties, and even the state may have failed to design, construct, and maintain safe roads or implement proper traffic controls, including light signals, stop signs, and speed limit postings. Litigating a car collision claim against a government entity is not an easy task and requires considerable expertise and experience. In addition, very strict filing deadlines and rules apply to car collision claims against government entities.


Auto Manufacturers
Car manufacturers may be responsible for the accident under the strict liability theory if there was a manufacturing or design defect in one of the cars involved in a crash. Injuries may be caused from the negligent design of a seatbelt, airbag failures, or tire defects. Design defects include structural instabilities, brake problems and other defect causing vehicle rollovers, gas tank explosions, roof crush and fuel-fed fires.


Restaurants, Taverns and Bars (in a drunk driving accident)
Under the Dram Shop liability theory, a bar, restaurant or another establishment serving alcohol to a visibly intoxicated patron/invitee, may be held liable for the injuries sustained by a third person as a result of the patron's negligence. The Dram Shop Act, 47 P.S. §§4-493, 4-497. It means that if you were in a car crash that involved a drunk driver, you may be able to sue the bar where that driver had been drinking before the accident, and may recover financial compensation for your injuries. Only a very experienced and aggressive Pennsylvania car crash attorney will be able to thoroughly evaluate your case to make sure all the responsible parties have been named in the Complaint.
When you have suffered injuries in a car collision, medical treatment, chiropractic care and pain management counseling may be very costly. You need to hire the right personal injury attorney in Pennsylvania who will walk you through every step in the litigation process providing you the highest level of legal representation. Not every attorney is prepared to litigate a car collision case. Some car crash lawyers are comfortable settling a case and will not be aggressive enough to take it to court. However, this may be detrimental to the amount of money damages the injured person receives. I am prepared to litigate car collision cases for my clients, because sometimes the full and fair compensation is available only in court.
What is Uninsured/Underinsured Motorist Coverage and Why Do You Need it?
Pennsylvania law requires that every motor vehicle must be covered by financial responsibility. Yet, more than 8% of Pennsylvania drivers do not have car insurance. Across the nation, more than 14% of drivers do not have car insurance and, in some states, the percentage of uninsured motorists is as high as 25%! It means that the average driver has a significant risk of getting in a car accident with an uninsured driver.
Getting in an automobile collision with an uninsured or underinsured motorist is frustrating. An uninsured driver is someone who did not have any insurance, had insurance that did not meet state-mandated minimum liability requirements, or whose insurance company denied their claim or was not financially able to pay it. An underinsured driver is someone who met minimum legal financial responsibility requirements, but did not have payment limits high enough to cover the damage they caused.
Fortunately, insurance companies offer uninsured motorist coverage (UM). Uninsured motorist coverage is a form of insurance offered by all automobile insurance companies. Uninsured motorist coverage is coverage you purchase from your own insurance company that pays for bodily injury losses to you and your passengers from an accident with a driver who is legally responsible for the injuries, but has no liability coverage. Uninsured motorist coverage also covers injuries sustained in a collision with a hit-and-run vehicle, whose owner and operator cannot be identified.
Underinsured motorist coverage (UIM) pays for bodily injury damages to a policyholder and/or his or her passengers as a result of a collision with an at-fault driver who has liability insurance, but with limits that are lower than the injured party's underinsured motorist limits.
If you have uninsured motorist coverage, your insurance company will pay the compensation for the collision that you cannot recover from the uninsured motorist who was at fault. However, even if you have uninsured motorist coverage, getting your insurance company to pay may be difficult. In many cases, an arbitration claim against your own insurance company must be brought to recover the compensation. I have helped many clients get compensation by arbitrating uninsured motorist coverage claims. If you or a passenger has been injured by an uninsured motorist or a hit-and-run driver, you need to seek help of an experienced personal injury attorney. I focus on helping clients recover compensation if they have been in motor vehicle accidents, including uninsured motorist accidents.
What should I do if I have been in a car accident with an uninsured motorist?
First of all, you need to determine whether you have uninsured motorist coverage by examining your insurance company policy, declaration sheet and any exclusion that it may contain. Uninsured benefits and figures representing the maximum coverage per individual and accident are shown on a separate line on the declaration sheet. If you have questions about any items on a declaration page, your insurance company agent can answer those questions. A competent Pennsylvania personal injury attorney can expedite the process of finding out whether the other driver is uninsured and whether your policy contains uninsured motorist coverage (UM).
What should I do if I have been injured in a hit-and–run accident?
If an unidentifiable driver caused the accident and your injury, you will have to prove that the at-fault driver's car made physical contact with yours. Unfortunately, a collision resulting from the aggressive or reckless driving of a vehicle that did not make actual physical contact with yours is not covered by most uninsured motorist policies. Proving that you were struck by a hit-and-run driver and sustained injuries as a result of it can be extremely hard. Therefore, you need to contact a personal injury attorney soon after the hit-and-run accident. Your interests will be best protected if you hire a competent Pennsylvania personal injury lawyer who will work to obtain financial compensation for your injuries. I represent drivers who sustained injures in hit-and-run accidents and help them recover money to pay for their medical care.
Who needs to prove that the driver who hit me is uninsured?
If you have been in a collision, sustained injuries and have not retained an attorney to represent you, it is your responsibility to request the insurance policy of the driver who hit you from his/her insurance company. If you know the identity of the driver, you can order his or her driving record and insurance information from your state's Secretary of State Office. If the other driver's insurance company provided you with documentation you requested, you need to examine it carefully to see if there is any lapse, or cancellation of insurance coverage. If the insurance company provides you with the documentation confirming nonexistence of an automobile liability policy for the individual, you need to present your own insurance company with the facts.
I urge you to call the police immediately if you have been in any accident. Additionally, you need to collect contact information from any witnesses who may have been seen the accident. It is also important to take pictures of the vehicles involved in the accident. If the other driver stopped after the accident, you need to get his or her driver's license information and insurance information while you are waiting for the police. Unfortunately, if a person sustains severe bodily injuries in an accident, he/she may not be able to collect contact information of the other driver. It is best to call a Pennsylvania car accident attorney who will advise you based on the facts and circumstances specific to your case.
If you or your passenger has been injured in a car accident, you should get as much information from the other driver as possible and seek medical attention immediately. Then, you should read your insurance policy. Do not delay doing so, because some policies require you to submit to a sworn statement within 30 days of the accident. Contacting a personal injury attorney will help you save time and aggravation of dealing with an uninsured motorist claim. I work very hard to ensure that my clients get the full compensation they are due whether it be from the responsible party or based on the UM/UIM coverage my clients maintain.
Limited v. Full Tort
Many people choose a car insurance plan based on the cost of the premium and not on the coverage it provides. It is true that most people think they will not get in a car accident because of their superior driving skills. They often forget that a serious accident may happen even to the best driver because of the other driver's fault. Taking into account the statistics that, on average, 15 accidents happen in Pennsylvania every hour, choosing the right insurance coverage is crucial.
It is prudent to choose a car insurance plan that covers more, not less. Even though more coverage comes at an extra cost, the cost is insignificant when compared to the actual expenditures a car accident may cause. The first thing everyone choosing a car insurance plan should consider is buying a plan with full tort, rather than limited tort. Unfortunately, many clients who call us and tell us they have been in a car accident, do not know whether they have full tort or limited tort insurance coverage. The Lassen Law Firm, Pennsylvania car accident attorneys, encourages you to know the difference between full tort and limited tort before choosing a car insurance plan.
What Is Limited Tort?
Limited tort coverage permits a person injured in an automobile accident to only recover for his or her out of pocket medical bills, wage loss, automobile repair costs, and other actual monetary losses. An individual who has limited tort coverage, has no right to pursue damages in a personal injury claim for pain and suffering and other similar damages, even when that person is not at fault. There are limited exceptions to this general rule. One exception permits a person with limited tort coverage to pursue a claim for pain and suffering where the injuries they sustained in the accident were "serious." Proving "serious" injuries, however, can present a real problem. First, the word "serious" is not clearly defined, therefore, there is no measuring stick distinguishing "serious" injuries from all others. Second, the threshold of seriousness can be so high, that a person with a permanent injury resulting from a wrist fracture may be deemed to not have suffered a "serious" injury. Of course, in severe situations, where an individual requires lifesaving treatment following an accident, his or her injuries would be considered serious and allow full recovery for pain and suffering. However, proving the seriousness of an injury is not easy.
Another exception to non-recovery for pain and suffering applies when the driver who caused the accident is convicted of driving under the influence of alcohol. In such cases, pain and suffering damages may be recovered even in a limited tort coverage plan. However, if you are injured by a drunk driver who was killed in the accident, you will not be able to get pain and suffering damages under a limited tort coverage plan.
Additionally, it is important to note that if you or your kids and other family members are injured as passengers in other people's cars or even as pedestrians, the limited tort coverage will apply to them and will limit their financial recovery. You may save some money on your car insurance premiums if you choose a limited tort insurance plan, but may lose thousands of dollars of you sustain injuries in a car accident and those injuries are not considered "serious."
What Is Full Tort?
Full tort coverage provides compensation for all monetary losses plus pain and suffering regardless of the extent of the injury of the person who has been in a car accident, provided that the accident was not his or her fault. The individual with full tort coverage is not required to first demonstrate that they received a serious injury from the accident before they can recover for pain and suffering. In full tort coverage, there is no threshold which must first be met by an injured person to assert a claim for all of their losses.